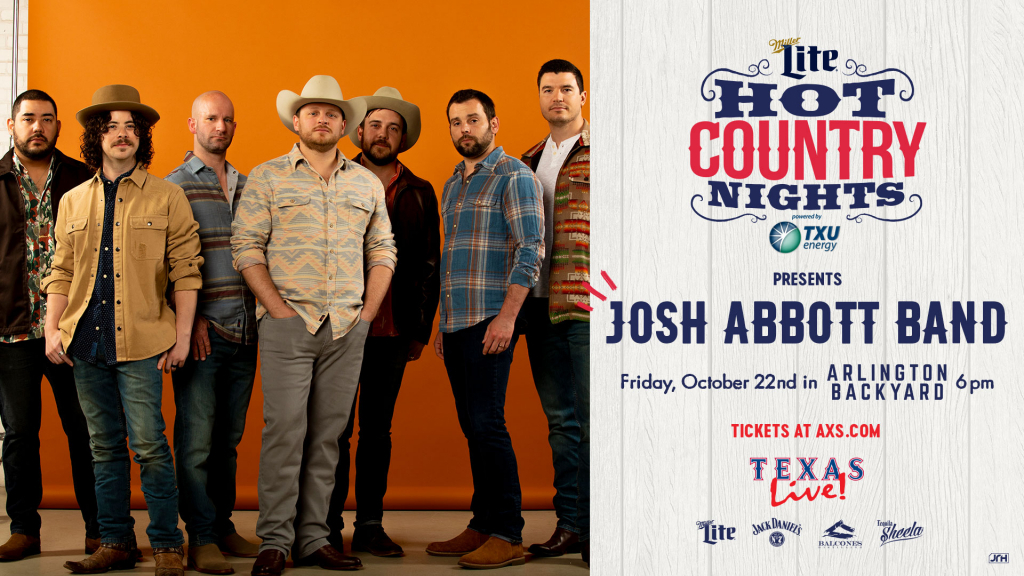 99.5 The Wolf is setting you up with a pair of tickets to see Josh Abbott Band live at the Arlington Backyard at Texas Live Friday, October 22!
Listen all week at 2:40pm for the cues to call 888-787-1995 to win a pair of tickets to the show. Plus, if you win, you'll be instantly qualified for 99.5 The Wolf's Great Texas Land Grab! Get more info HERE.
Part of the Miller Lite Hot Country Nights Music Series powered by TXU Energy. Tickets are on sale now at Texas-Live.com.