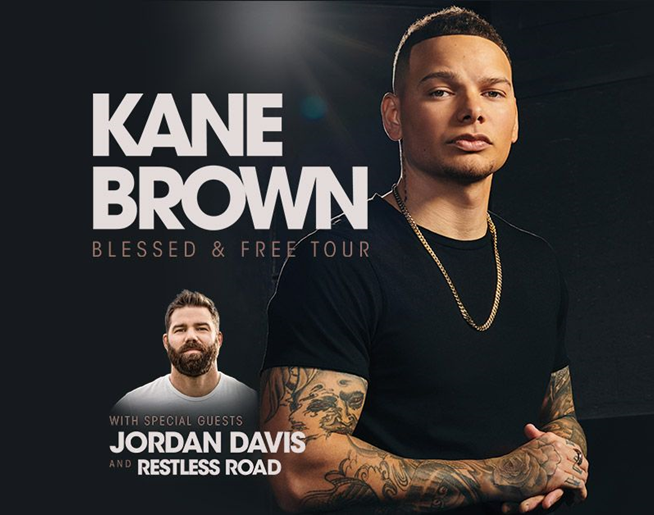 Kane Brown's Blessed & Free Tour is coming to the American Airlines Center Sunday, October 17th!
Listen to 99.5 The Wolf all week, October 11 – October 15, for your chances to call 888-787-1995 to win a pair of tickets to the show.
Brian and Tara will have your shot at winning tickets to our catered suite each morning at 8:40am.
Then, Smokey and Jason will have more chances for you to win tickets at 1:40pm and 5:40pm. (NOTE: THESE WILL NOT BE SUITE TICKETS).
Plus, all winners are instantly qualified for the Great Texas Land Grab! Learn more HERE.