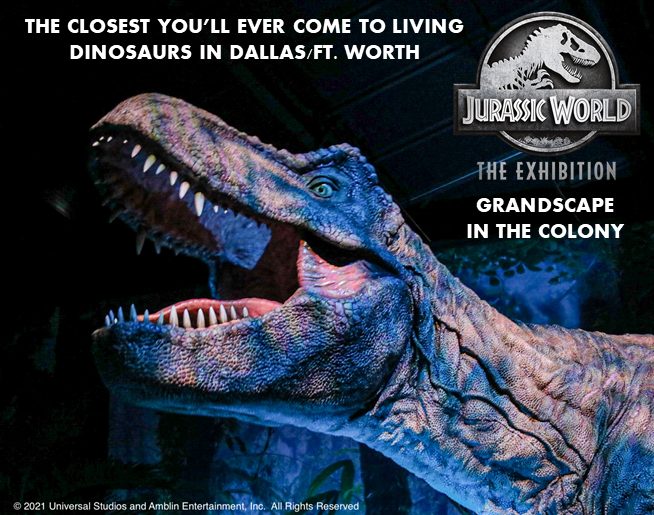 JURASSIC WORLD: THE EXHIBITION, now open through January 2nd at Grandscape in The Colony!
Listen to 99.5 The Wolf this week at 11:40am for your chances to call 888-787-1995 to win 4 tickets to get closer to dinosaurs than ever before! Plus, if you win, you are instantly qualified for the Great Texas Land Grab! Learn more HERE.
The exhibition immerses audiences of all ages in interactive scenes inspired by the beloved film. Now, the park that was only a promise comes to life… right before your eyes.
Discover the science of Jurassic World. Meet the most adorable baby dinos. Get up-close and personal with velociraptors. Come face to face with life-size dinosaurs.
Learn more at Jurassic World Exhibition dot com.