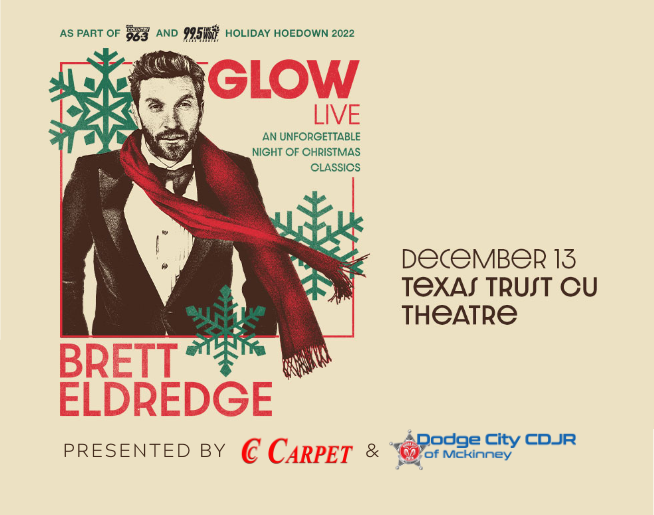 Brett Eldredge "The Glow Live Tour" part of the 2022 Holiday Hoedown—sponsored by CC Carpet is coming… for the first time to the Texas Trust CU Theatre on Tuesday, December 13!
Text GLOW to 20248 for you chance to win a pair of tickets!
Tune in the week of November 28 – because…
We'll have your chances to win tickets to Holiday Hoedown, Four Times A Day at 7:40am, 10:40am, 1:40pm & 5:40pm! Be the designated caller to 888-787-1995!