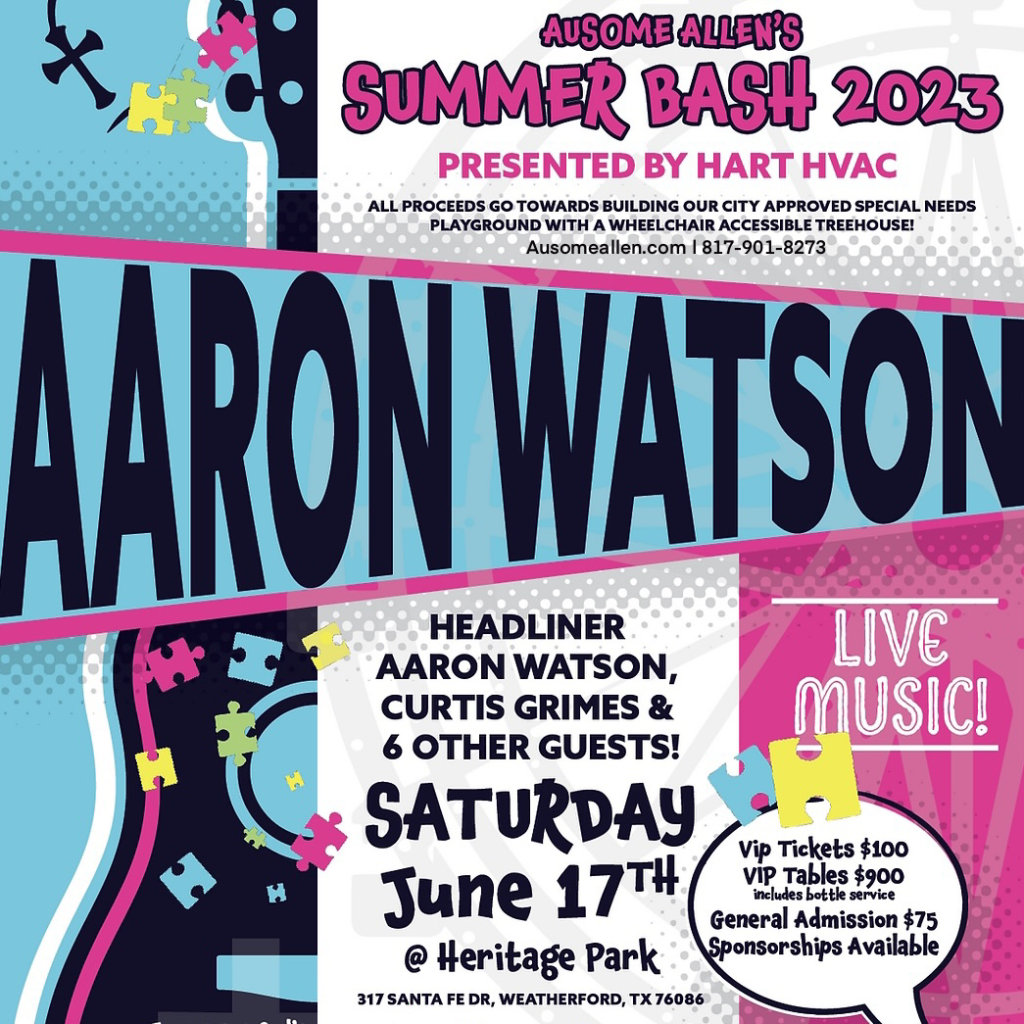 Join 99.5 The Wolf and Jason Pullman at AUsome Allen's Summer Bash 2023 from 8am to 10am at Heritage Park in Weatherford on Saturday, June 17th with performances by Aaron Watson and Curtis Grimes!
All proceeds go towards building a special needs playground with a wheelchair accessible treehouse, birthday party rooms and onsite therapy.
The ground will be made of rubber in the shape of puzzle pieces!
Click HERE to get your tickets today! If you meet us at the event, we'll have your chance to win VIP upgrades for the Aaron Watson concert!