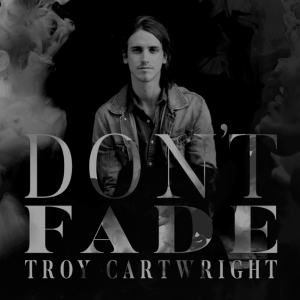 Dallas native Troy Cartwright has released his latest EP "Don't Fade"
Cartwright, who saw his career skyrocket in 2015 after shows with Randy Rogers Band, Hayes Carll, Green River Ordinance, Turnpike Troubadors and others, says this is all has ever wanted to do. And now he's doing it.
Co-produced by Rob Baird, this 5 song collection is worth checking out today!
Support Texas Country by catching Troy Cartwright at Fat Daddy's in Mansfield on October 20, Billy Bob's Texas in the fun Fort Wolf Stockyards on November 24th. And stay close to your Wolf for details on Troy making a special stop on The Front Porch Show VERY soon!
For more information on Troy Cartwright and to grab the new EP, visit http://www.troycartwright.com