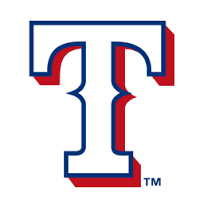 It looks like Major League Baseball is working hard to come up with a game plan to our teams back into the ballpark!! The MLB presented a 67 page document packed full of terms like only 50 players on the field at a time and throwing balls away after a certain amount of touches, to get games up and running. Teams have until Friday to accept the proposals.
While we wait for our Rangers to return,  we thought it might be fun hop into our kitchens and attempt to create some of the goodies they will be serving up once Globe Life Field is allowed to reopen! Click here for some visual inspiration for your dishes.
The Rattler: sausage on a hoagie roll, drizzled with Venom sauce, which we are guessing is a spicy sauce similar to this.
The Stack!: Crisp tostadas layered with Tostitos tortilla chips, with traditional nacho toppings, pulled pork, nacho cheese,  jalapeno peppers, and chili.
The Grit Dog: A foot long, all-beef got dog topped with creamy cheese grits, chili, nacho cheese, and fresh Pico de Gallo.
Brisket Eggrolls: Smoked brisket, shredded and rolled up in a classic eggroll wrapper and deep fried. Served with fried rice and BBQ sauce for dipping. You might want to try making them in your air fryer. 
It's up to you Rangers fans!

Which item do you want to see this season at @GlobeLifeField?

— Texas Rangers (@Rangers) February 10, 2020