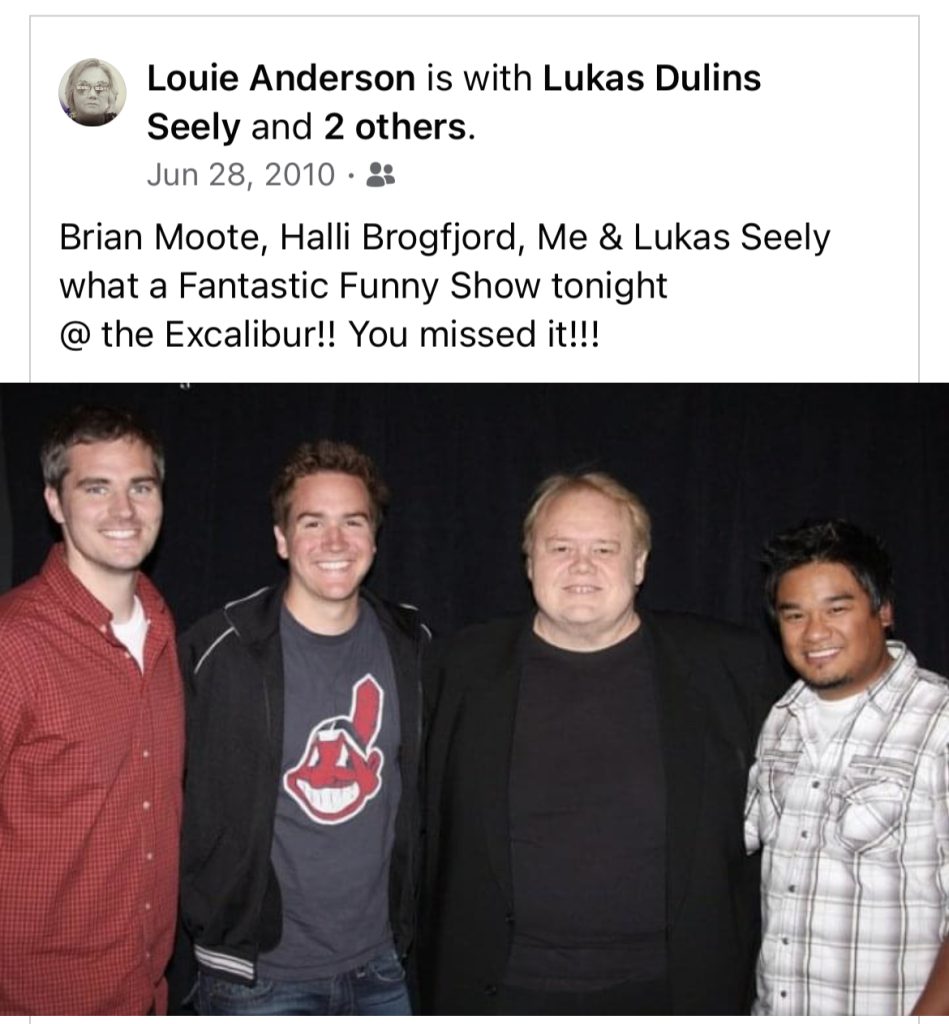 Louie Anderson was a lot of things to a lot of people. Over his long career, he made people laugh in different mediums and formats for generations. I remember my first memory of Louie Anderson and that was from his animated Saturday morning cartoon show Life with Louie. I always remembered that his odd whiny but grainy voice made my brothers and I laugh.
I remember the first time that I saw Louie Anderson perform stand up comedy live. It was in 2007 and I had been doing open mics for only a few months. I don't think I have ever seen someone open a comedy show with more laughs than he did. All he did was walk on stage and make a grumpy face and the crowd erupted. Then in his trademark snark, he said… "Oh really, you are gonna laugh at how I look? Well I see me every day and I find nothing funny about it." The crowd never had a chance.
In 2010, I started playing Las Vegas a lot. I would drive from Los Angeles and play a week at the 4 Queens Casino in Old Town Vegas one week every 2 months. It was one heck of a learning experience because Las Vegas when you are nobody on the strip and people aren't coming to see you. I remember the first few shows just pummeling my confidence and making me question if comedy was the right thing for me to do.
My show was at 7p which meant that from 8p on, I was free to basically roam the strip, see other shows and try to forget the epic bomb that I just had in front of European tourists who got free tickets to see the "Comedian." My friend Lukas happened to be in town and text me that I should come meet Louie Anderson at his shows at the Excalibur. He had his own residency there, which for any performer is the dream.
When I got to the show, I met Louie backstage and immediately he asked me if I wanted to do a spot on his show. I am not sure if I said yes with my voice, but my face definitely did. He would go out on his show and do some time and then bring up other comics. He really was someone who worked with such an effortless flow, weaving in and out of stories, crowd work and written material.
I was nervous to say the least but I went up and had what I would say was a solid but stuff set. I am sure he's seen it before. Young comic in a room full of people who really don't care to see anybody but him. After the show, he took us all out to eat in the Excalibur restaurant and I was amazed how he just kept his act going. Anyone he saw, he'd make laugh in a way that felt like he'd never left the stage.
He told us all stories of the old days of LA comedy and gave us pointers on how we could get better and navigate show business. All in all, we spent 4 hours at the table and it felt like we could have spent 4 more easily. He told me I did great and gave me his number to text him every time I was playing Las Vegas to come do a spot on his show. Over the next 4 years, I did probably 10 shows with him and each time he would not only tell me that I was getting better but also tell me why and reference jokes that I told years earlier and make fun of how much worse they were than my material that night.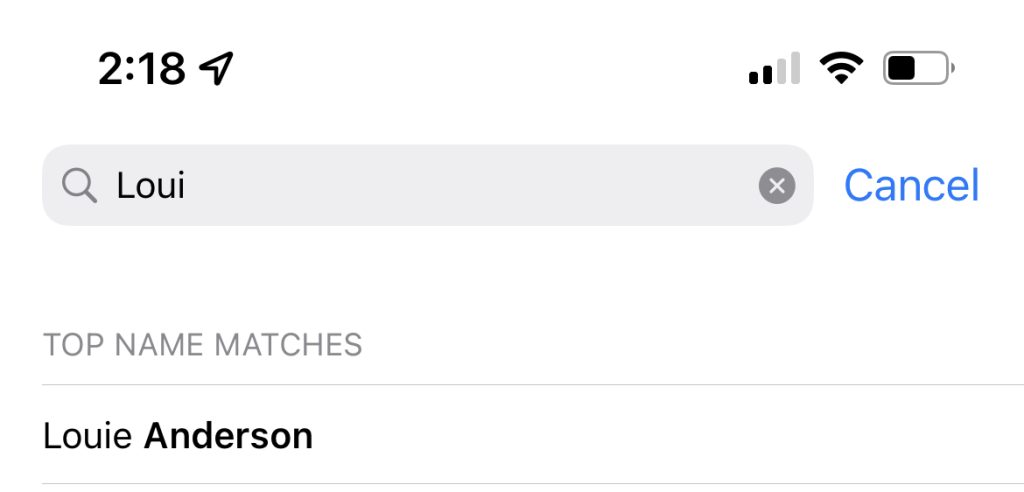 Louis really had an ability to be both the biggest star in the room and make you feel like you were the bigger one. I never left a show of his or chatting with him feeling anything less than comedy was right for me and I will always be thankful for that. Sorry European tourists, Louie told me that I was funny.