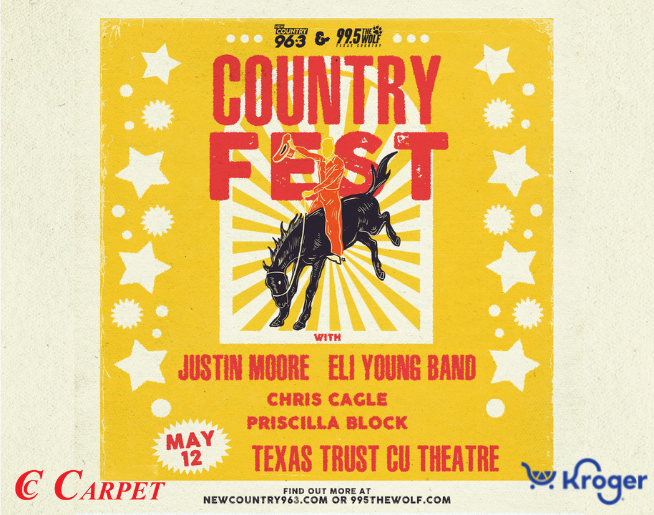 This is not a drill… Country Fest 23 is happening soon! An action-packed night of country music at the Texas Trust CU Theatre in Grand Prairie on Friday, May 12 – featuring Justin Moore, Eli Young Band, Chris Cagle & Priscilla Block!
And all week long, 99.5 The Wolf will have FOUR chances to win your tickets to the show! Tune in weekdays at 11:10am, 1:10pm, 3:10pm & 5:10pm!
Plus, all winners will qualify for a Grand Prize from VIP Total Health & Hydration – a $1,200 value!
Be the designated caller to 888-787-1995 to win!
See below for more information about VIP Health & Hydration:
If you have been considering any type of cosmetic surgery, you need to check out the Morpheus 8 at VIP Total Health & Hydration. You have probably seen Kim Kardashian discuss the benefits of Morpheus 8 without the downtime or cost of traditional cosmetic surgery.
The Morpheus 8 can revitalize the skin, face, and body. This incredible machine, the Morpheus 8, can melt away fat in stubborn, unwanted places such as the chin, love handles, belly, and underarms. It can resurface the skin for a more beautiful and youthful glow, and it can also help with stretch marks and cellulite.
At VIP Total Health & Hydration, we'll help you unleash your skin's own collagen production and healing power to fight the signs of aging and look and feel your best, quickly.
CLICK HERE to buy your tickets to Country Fest 23!
Text CONTEST RULES
Country Fest 23 is supported by: