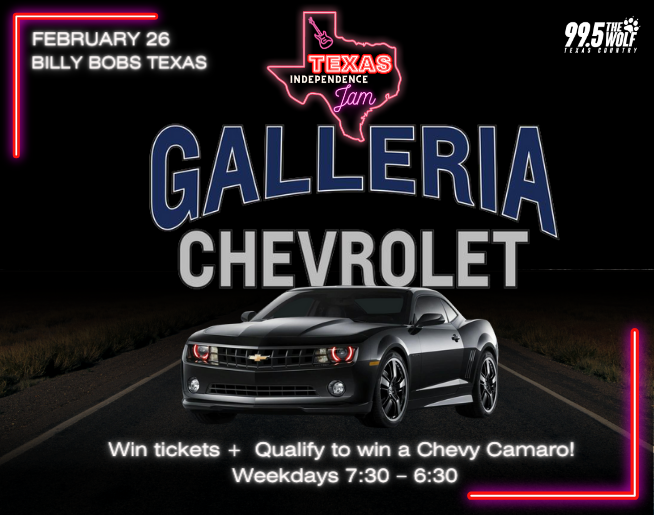 99.5 The Wolf is proud to announce the 2nd annual Texas Independence Jam at the Historic Billy Bob's Texas on Sunday, February 26, 2023!
Tune in Wednesday, January 4, 2023 at 7am to find out who'll be playing!
Want to win way into the show? Then make sure you tune into 99.5 The Wolf every hour starting at 7:30 am through 6:30pm for your chance to win a pair of tickets to our 2nd Annual Texas Independence Jam… PLUS, all winners will also qualify for a brand new 2023 Chevy Camaro courtesy of Galleria Chevrolet!
For an additional chance to win tickets and qualify for the Chevy Camaro, catch us out at Galleria Chevrolet (4747 Lyndon B Johnson Fwy, Dallas, TX 75244) on the following dates:
Saturday, January 14 from 2pm – 4pm
Saturday, February 18 from 2pm – 4pm
Benefitting Cook Children's & Texas Independence Jam is Sponsored by: