99-5 The Wolf and the all new Chevy Silverado bring you the ORIGINAL Texas music show! Every Sunday night from 6p-8p tune in for two hours of the BEST Texas/Red Dirt music, mixed with interviews and insights from your favorite Texas/Red Dirt artists!
Tell your friends and join us THIS Sunday on The Front Porch!
"Thanks for Supportin' Texas Country, for stayin' loyal to 99-5 THE WOLF!" – Hondo
Texas/Red Dirt News!
Friday night at the World's Largest Honky Tonk was NOT just another Friday night. Not for the nearly 6k in attendance and not for Koe Wetzel. Back to back sell outs (in only Koe's first two appearances ever on the main stage) would prove to be only the beginning of an historic night. Before the show even began, Billy Bob's Texas had honored the young man from Pittsburg, Texas (pop. >5000) with two historical honors:
First Koe had his name added to the infamous backstage wall!

Then Koe was honored with his handprints being added to the Billy Bob's Texas "Wall of Fame" where Texas music legends like Willie Nelson, Joe Ely, Pat Green, Jack Ingram, and so many more are cemented in Texas music history for all patrons to enjoy!
It was truly an historic night for Koe, Billy Bob's Texas and all who love and appreciate Texas music. If you would like to see a video of Koe signing his name on the wall backstage, we have that video too!
The Front Porch Show & 99-5 The Wolf were honored to have been part of this truly remarkable experience!
Thank you to all our loyal Wolf Fans who came out to Billy Bob's Texas, for supporting TEXAS Country & Staying loyal to 99-5 The Wolf!
LIVE FROM THE FRONT PORCH
Dalton Domino stopped by to play us his new song "July."
Check out a Front Porch First Listen below!
Jefferson, Tx native Sarah Hobbs stopped by and gave The Wolf an acoustic of "Point of No Return" which she sings with Sam Riggs on her upcoming EP expected out before the end of the year!
Watch the acoustic performance below!
Our friend Cody Canada sent us a moving tribute to the late Merle Haggard. We are honored to share it with you.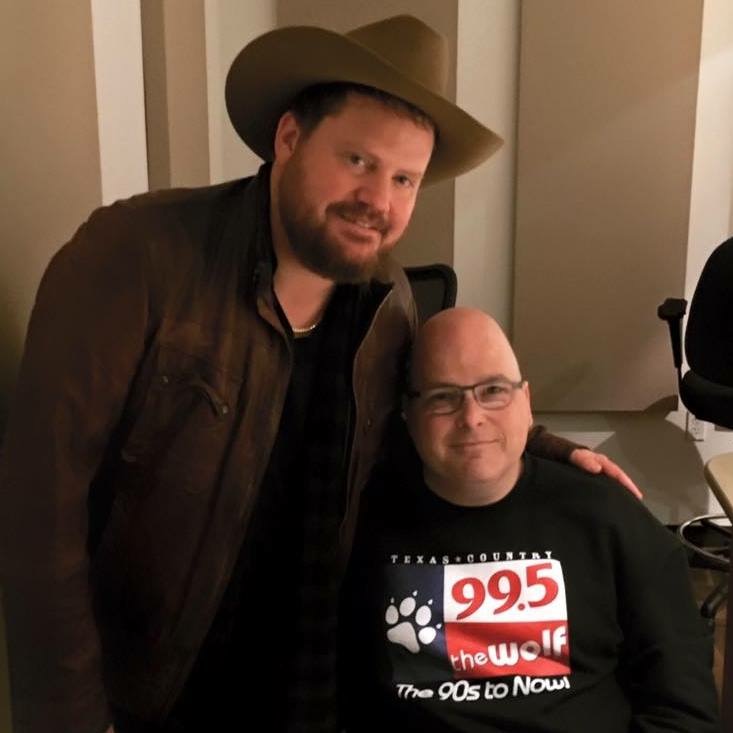 Our friends the Randy Rogers Band open up the 2016 Lone Star Park Music Series Friday, April 8 in Grand Prairie. Randy was recently on The Front Porch Show:
5 Questions with Randy Rogers